New website for the ALMA TAVERN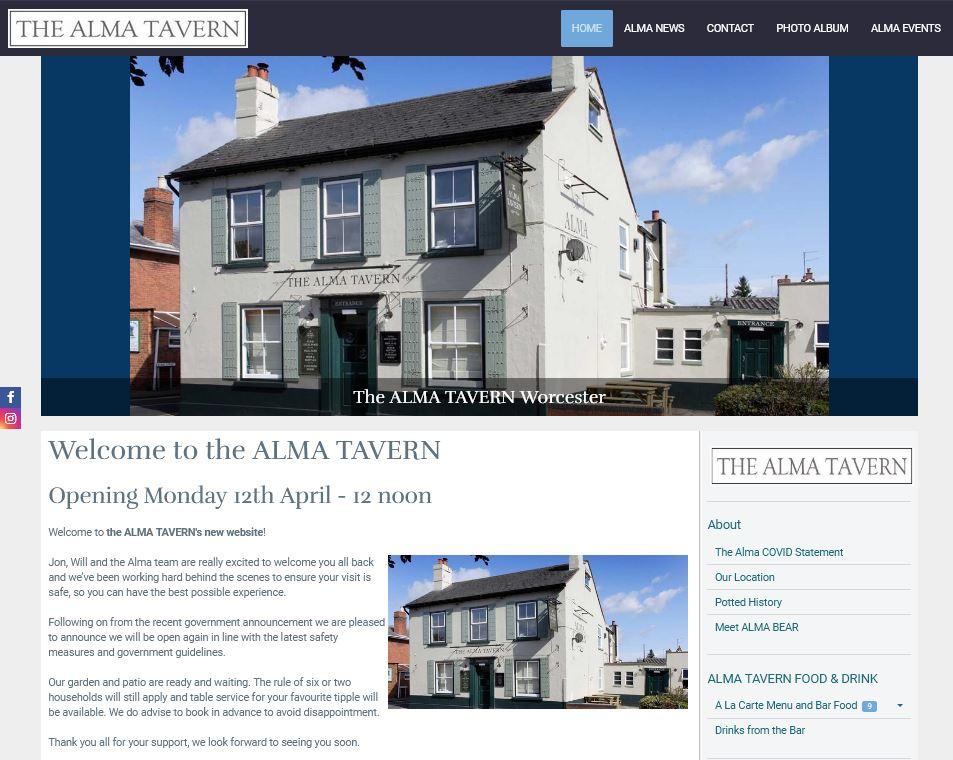 New website for the ALMA TAVERN
We are all delighted to launch and share the new ALMA TAVERN website.
"It's long overdue and corresponds with the re-opening of the Pub post-lockdown. Obviously we are looking to the future and hoping for the best moving forward, and the new website marks a major step in our plans for the ALMA. For those of you who have bookmarked the old site - no worries you will be redirected to the new one - bigger, better and more informative!"
"We will continue to post our activities on Facebook and now have a Twitter feed too (https://twitter.com/almatavernwr3) so watch this space. As you will see we have scheduled the entertainment for the coming months and subject to the lifting of restrictions, look forward to welcoming you all back."
Jon, Will and the Team